History of The 12-Step Buddhist Podcast
The show has had over half a million downloads! Thank you for listening since 2008!
The first podcast episode went out on July 24, 2008 while I was finishing the first edition of The 12-Step Buddhist in Portland, Oregon. In the spirit of early podcasts that were made on iPod with no screens, I produced the Portland Jazz Jams podcast and public access show in the mid 2000's. that prepared the way for the the world's first Buddhist recovery podcast. At the time we had Buddhist Geeks, which was great but not recovery oriented.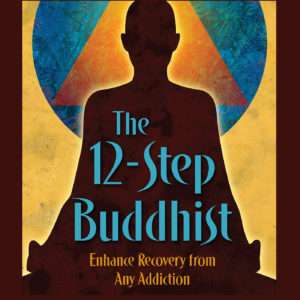 I wanted to produce a podcast that went deep, spoke freely and laid out the practice of being a Buddhist in recovery. the equipment was as simple as a hand held stereo recorder. Over time, professional audio equipment moved to an iPhone only production. the show came out sporadically over the next 13 years. wherever i went to speak or lead a retreat, people asked for more episodes. that is now how we doozit.
In June 2022, the show started up again along with the release of compassionate recovery: mindful healing for trauma and addictions.
Since the show has been coming out weekly, the audience has grown. There are listeners all over the world.
may this work be of benefit to all sentient beings